Agroforestry & Landscaping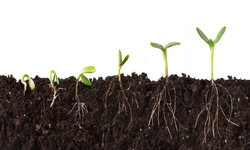 Submit Abstract
Register Now
Agriculture conference focusses on Utilization & Potential Applications- Agroforestry is an intensive study on a land management system that benefits biological interactions between forest trees or shrubs and agricultural crops and/or livestock. There are five basic types of agroforestry practices have been developed: windbreaks, alley cropping, silviculture, riparian buffers and forest and hill farming. Agroforestry helps to conserve species diversity and protect natural resources, reduce pollution, control soil erosion, and enhance wildlife biodiversity. The benefits of agroforestry include improvement of the growth of agro-economy and resource sustainability. Agroforestry practices also influence agroecosystem and diversification of endangered crop species. The greatest research need is to develop farm-level analyzes to increase potential economic costs, benefits which may reduce risks associated with agroforestry practices and increase the market value of products. Agriculture conference provides an opportunity to researchers and scientist to explore the advanced and latest research developments in the field of Agriculture & Forestry.
Natural Vegetation and their Soil
Bonsai cultivation
Biomass utilization
Forest ecology & biodiversity
Grassland and natural resource management
Landscape restoration and agroforestry
Applications of agroforestry: alley cropping, strip cropping, etc.
Related Conference of
Agroforestry & Landscaping
Agroforestry & Landscaping
Conference Speakers
Recommended
Sessions
Related
Journals
Are you
interested

in