Day 1 :
Keynote Forum
INRA(French National Institute for Agricultural Research), France
Time : 10:00-10:40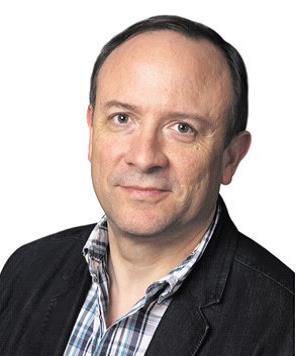 Biography:
Jean-Francois Hocquette is a Scientist at the INRA(French National Institute for Agricultural Research), France. His research interest mainly concerns with muscle biology as relevant to muscle growth and beef eating quality. His scientific activity resulted in 250 papers, 2 patents, over $7M in grants, Mentor to 27 scholars, Adjunctship (800 students) and 60 lectures worldwide. He was the Head of the Herbivore Research Unit and currently works for the High Council for Evaluation of Research & Higher Education. Besides, he is also involved in the activities of the European Association for Animal Production and of the French Meat Academy. He was an Associate Editor of BMC Genomics, edited two EAAP books and is currently Editor-in-Chief of the French Meat R&D Journal
Abstract:
The global population is estimated to reach 9 billion by the year 2050 and the meat industry would need to increase its production by approximately 50-73% based on current consumption trends. In response, there are several different options that have the potential to satisfy demand and increase production. One of these options is the production of cultured meat, which regularly generates media interest because of the potential contribution to food production while protecting the environment and respecting animal life. Proponents of artificial meat have been successful in engaging the interest of public media with an effective communication strategy. Cell culture has been performed successfully in research laboratories, however, there are significant technical difficulties limiting large-scale production including prohibitive cost and a lack of similarity of the obtained product with animal derived-meat. Other alternatives include selective breeding, animal cloning, genetic modification, agroecology systems and orientation towards bio-economy (those parts of the economy that use renewable biological resources). Furthermore, new protein sources from plants, fungi, algae or insects could also be used as a substitute for meat proteins. In the future, it is likely that meat substitutes will increase market share through competition with low-grade cuts of meat, cheap meat, ground meat and processed meat. To meet growing demands for protein and in the face of growing competition from other protein sources, the conventional meat industry must adopt new farming systems. The traditional more extensive livestock system (pasture-based beef and lamb) is one option likely to satisfy consumers' expectations for natural products. Grazing systems are also the best to convert low-grade cellulose from grass into high quality organoleptic and healthy products. Ultimately, consumer acceptance of artificial meat will depend on moral or ethical concerns about the technology, as well as the usual food product concerns such as price, quality and providence.
Keynote Forum
Colorado State University, USA
Time : 11:00-11:40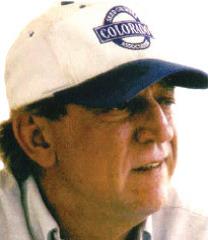 Biography:
Dr. Johnson is Professor and Extension Specialist in the Department of Soil and Crop Sciences at Colorado State University in Fort Collins, Colorado USA. He has conducted food crop variety trials in Francophone West Africa, the state of Washington USA, and in Colorado USA from 1976 to present. Sally Jones is the Research Agronomist for the Crops Testing program in Colorado. Sorghum research is her principal area of interest although she collaborates for testing multiple crop species, uses the most appropriate model to analyze each variety trial and co-publishes six crop reports and multiple popular publications of trial results
Abstract:
Crop variety trials may consist of 50 entries or more. The main purpose of variety trials is to provide unbiased and reliable information to producers for making better variety selections. Variety selection is a very important and easily managed decision for each field every year. Better variety decisions lead to 1-2% increase in yearly yield. Variety trial results are often presented as a list of varieties in descending order of yield. These tables are deceptive because there is no expected difference in yield for the top varieties, yet the table leads producers to believe that the top variety is better than a lower ranked variety. The reasons for the continued use of deceptive variety trial tables are investigated. Wheat variety trials in Colorado USA are used to illustrate the confusion and ineffectiveness of common reporting practices and how we alleviate ambiguities by the use of variety selection decision trees and on farm testing of select varieties. A combination of these practices has led to vastly improved rates of new variety adoption and improved planting of certified seed of superior Colorado State University varieties
in the state in addition to higher yields.
Keynote Forum
King Abdulaziz University, KSA
Time : 11:40-12:20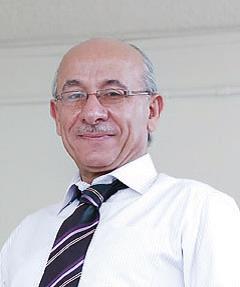 Biography:
Elie K Barbour has completed his MS in Animal Sciences at the American University of Beirut, and his PhD at University of Minnesota, St. Paul. He has served for many years as Chairman of the Animal and Veterinary Sciences Department at the American University of Beirut, and as a Consultant to major intensive domestic farms in the Middle East. He is on the Editorial Board of the World Animal Health Organization (Revue Scientifique Et Technique Journal), and Veterinaria Italiana Journal. He has around 125 manuscripts published in international journals in the field of animal production and health.
Abstract:
This study deals with a global research data, compiled of eight countries, aimed at replacement of synthetic poultry
coccidiostats by an invented comprehensive dual approach of decontaminating poultry barns by Wide Spectrum Disinfectant (WSD) and intermittent supplementation of drinking water with natural emulsion of Essential Oil Blend in Water Extract (EOBWE) of plants. Six trials of this global research were concluded in isolation unit facilities and laboratories, while the other four trials were performed in the field. The six isolation facility and laboratory trials had different objectives that included, analyzing the protection methods against coccidiosis by intermittent or continuous administration of EOBWE in drinking water against controlled challenge by sporulated oocyctes of Eimeria spp., via the mouth or contaminated floors. Another two objectives were to study the effect of different concentrations of EOBWE and WSD on lysis of Eimeria-oocyctes. A fourth objective compared the control of coccidiosis in broilers by the invented dual approach of using WSD and EOBWE versus classical disinfectants and synthetic coccidiostats. The field trials were four. The first compared the dual intervention by classical disinfectants and synthetic coccidiostat vs. the invented intervention by WSD and EOBWE against controlled
floor contaminated-challenge in broilers by equivalent number of sporulated oocysts of 8 Eimeria spp. The second and third
trials had the same comparison but against field challenge of broilers by Eimeria spp. The fourth trial compared the impact of
synthetic coccidiostat alone vs. concurrent administration of both the synthetic coccidiostat and the EOBWE on protection of
broilers against field challenge by Eimeria spp. The compiled data of this global research resulted in a US patented-invention
of dual method for decontamination of surfaces by WSD and for drinking water supplementation by natural EOBWE, that led
to comprehensive control of coccidiosis in poultry, by significant reduction of oocyctes output and its associated lesions, and
consistent enhancing of the chicken performance.